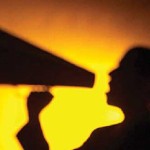 The whole point of writing press releases is to inform the readers about something that is worth their attention. As a writer, if you are given the task of writing a press release, make sure the headline is an attention grabber! That is rule number one, your headline has to convert a casual glance into a stare.
Rule number two is that the first few lines of the press release have to live up to the hype the headline has generated. The reader must not feel that there is nothing in it for him by reading the first two sentences. The content has to come across as meaningful and particularly useful to the reader. This requires the writer to engage in extensive research of the target group's profile in order to understand what is it that the reader is actually interested in knowing.
Rule three, is to keep the content to the point and crisp. The reader does not want to know about stuff that is not relevant to him. An extension to this rule is the rule number four and that is to focus on making the content informative.
Rule number five and this is probably where most of the press releases fall flat – is the absence of facts. Claims are great but as long as they are not supported by facts, the reader will not care to believe what he reads. This brings us to rule number six and that is when you state facts, also state the source from where you have collected the facts like a government report, a study etc. This makes the information authentic.
Rule number seven is to keep the readers engaged; i.e. make sure that content in each paragraph is connected, this way the reader can retain the information for a long time. Rule number eight to write effective press releases is to keep the language simple so that readers find it easy to comprehend.
Rule number nine is to highlight the company's strengths and how it has progressed in understanding the needs of the customers. Rule number ten and one that simply cannot be ignored is that furnish as much contact information as possible so that readers can contact the company for any information. cvs Synthroid Dostinex